Jobs in Education Are Available In Hawaii-Right Now
The Hawaii Department of Education is finishing the last two of five Mainland recruiting trips this week as officials scramble to deal with a growing teacher shortage, teaching positions in Hawaii are available right now.
Officials anticipate having as many as 1,600 vacancies this fall. According to DOE officials, there is fierce competition for teachers nationwide due to the improving economy and Baby Boomers who are retiring.
"Teachers are in such demand everywhere. Every school district is trying to steal from the other's district," said Barbara Krieg, assistant superintendent for the Office of Human Resources.
"Hawaii has one of the highest teacher turnover rates in the nation and this is more so for people that come from the Mainland," said Corey Rosenlee, president of the Hawaii State Teachers Association. "They say, 'I can't live here' and they leave and we have to go back and recruit, and this cycle just continually happens." This creates constant teaching positions in Hawaii each year.
But not all Mainland recruits leave.
HONOLULU (HawaiiNewsNow) –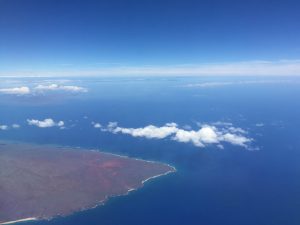 There are roughly 13,000 public school teacher positions statewide. As of March 1, there were 410 vacancies with substitutes filling in. According to the DOE, for those who come to the department with teacher training, 40 percent leave within five years.
DOE recruiting teams are meeting with hundreds of potential applicants in Dallas, Chicago, New York, Newark, Portland and Los Angeles.
The department is looking to fill slots in special education, secondary mathematics and secondary science. The state also needs teachers who are willing to work in hard-to-fill positions in rural neighbor island areas and Oahu's Leeward Coast. Financial incentives are available.
Want to Move Far Away?
If you're still looking to take a shot at moving to a far-off place, you might actually want to consider Alaska. (Find a job in Alaska here)
If you're more of a snowbird than a beach bunny, there are plenty of incentives to live in Alaska.The state charges no income tax, and they'll often pay you just to move there.
You certainly won't have to worry about looking good in a bathing suit or applying enough SPF. But how to fend off bears, on the other hand…