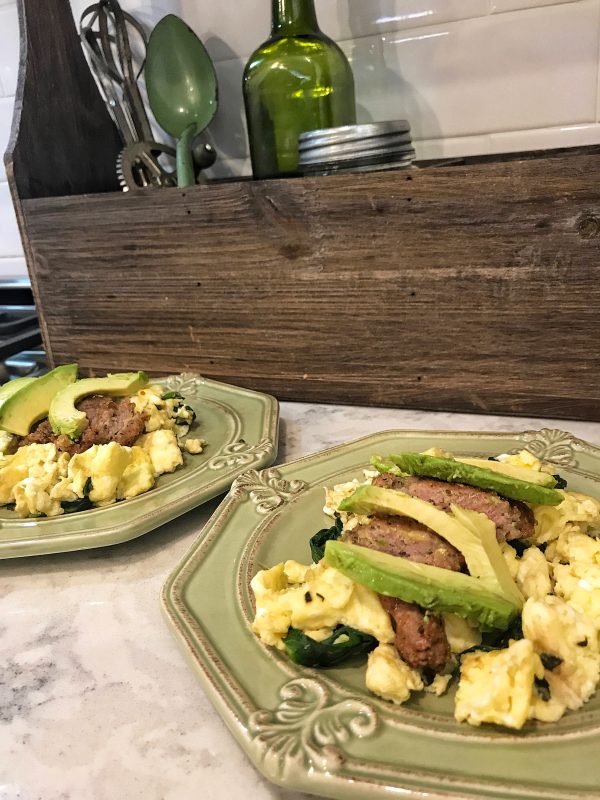 | | |
| --- | --- |
| | |
[recipe]
Directions:
Heat up sausages in oven.  While the are reheating prepare the eggs and mixings.
Take a skillet and spray with cooking spray and place it on medium-high heat.
Place spinach and oregano in skillet and saute. When finished (spinach will have a wilted look) remove from skillet and place on a plate.
Whisk up the eggs and milk in a bowl.
Pour eggs into heated skillet and scramble. You may need to spray a little more cooking spray depending on the type of skillet you use.
Scramble.
Just before eggs are finished, place fixings back in with the eggs and heat up.
Place on dish. Take out the sausage and cut into strips. Also, cut the avocado into strips.  Place sausage first followed by the avocado onto eggs.